Top Gaming Companies in San Diego in 2023
If you have a game concept in mind but struggle to find a reliable and reputed developer that fits your budget, it can be tricky. However, with its thriving tech and gaming industry, San Diego is home to some of the top companies in the field. Start-ups and small businesses from various sectors, including gaming, are abundant. San Diego has a variety of game development companies, ranging from small to medium-scale indie studios to big-name publishers. In this article, we'll explore some of the best game development companies in San Diego that offer different video game development services, including their products, achievements, and plans.
Whimsy Games
Whimsy Games is a company that specializes in developing games. They offer a wide range of services and staffing solutions to both indie and AAA studios. Whimsy Games is a top choice for hiring app and game development professionals. With a team of seasoned experts in Unreal, Cocos2d-X, PlayCanvas, Blockchain frameworks, Game Design, and Metaverse solutions, they provide end-to-end solutions across native and cross-platform for every project, bringing the latest gaming technologies to life. While Whimsy Games started as a game design firm, it has since become a full-fledged technology enterprise. The company offers various game development services, focusing on Augmented Reality, Virtual Reality, the Internet of Things, Blockchain, Cryptocurrency, Non-Fungible Tokens (NFT), Artificial Intelligence, and other new technologies. Their team comprises the most talented AR/VR specialists, game developers, designers, illustrators, animators, and technology experts. With their expertise and experience, they can deliver visually stunning, engaging, and fun-to-play games.
Rockstar Games
Rockstar Games has been prominent in the gaming industry since its foundation in 1998. With over 5,000 talented and passionate employees, it's one of the many game studios in San Diego that offers a wide range of game development and design services. They are responsible for critically acclaimed and internationally recognized titles such as Grand Theft Auto, Max Payne, Red Dead Redemption, and more. Their projects include RPG and first-person shooter games designed for cross-platform gaming, and the team is well-versed in the latest technology, working with notable clients worldwide. Furthermore, the company has established offices in London, New York, Bogota, and Paris. The best part is that you can try out their top games online using the launcher on their website. In summary, Rockstar Games is well-suited for handling projects of any size.
San Diego Studios
San Diego Studios was established in 2001, following a merger between Red Zone Interactive and 989 Sports. It is a first-party studio for Sony Interactive Entertainment and develops games for various platforms, including PlayStation, Xbox, iOS, Android, and Windows. Some of their top games include MLB The Show franchise, Drawn to Death, Kill Strain, and many others. With over 100 talented and professional employees, the studio has been around for a long time and has produced various types of video games. Their portfolio includes various game genres ranging from RPG games to e-sports. If you are looking for a capable and experienced studio to execute your project, San Diego Studios is worth considering.
High Moon Studios
High Moon Studios was originally established as Sammy Studios in 2002. They are well-known for their work on the Call of Duty franchise and other projects such as Bungie's Destiny 2: Forsaken and Transformers: Fall of Cybertron. With a team of over 100 skilled employees who are proficient in the latest gaming technologies, they offer comprehensive game development services. They have unique and cost-effective techniques to improve productivity and enhance the quality of their products. The company is owned by Activision, one of the top game publishers today and the first game developer for consoles and PCs, founded in 1979. The team is comprised of award-winning veterans of the gaming industry who possess a comprehensive understanding of the latest technologies.
Namazu Studios
Namazu Studios is a prominent video game company based in San Diego that specializes in mobile game development services and interactive media and entertainment services. With a team of 50+ employees, the company was founded in 2008 and aims to create mobile games with the same excellence and polish seen in indie consoles and PC games. Namazu Studios has developed game apps for the iTunes AppStore and the Android market. They are capable of creating original games, as well as assisting with porting existing games to new platforms. They use Unity to ensure cross-platform compatibility of their games. Additionally, they work in AR/VR and casino games and offer gamification solutions to various industries such as education, medicine, and entertainment.
Empty Clips Studios
Empty Clips Studios was established in 2007, and since then, they have developed and released 32 games for multiple platforms, with a small team of around 50 developers. They primarily use their multiplatform RapidFire Engine to create games. They have developed 8 original titles such as Final Fantasy, Symphony, and Ghostbusters. The company has created games for various platforms, including PlayStation, PC, mobile, Android, iOS, Steam, and others. Over the past 13 years, they have developed 63 SKUs. Despite being a small team, they are highly skilled and have worked with some of the world's top businesses. They offer Unreal game development services, VR game development services, Retro remaster game development services and more.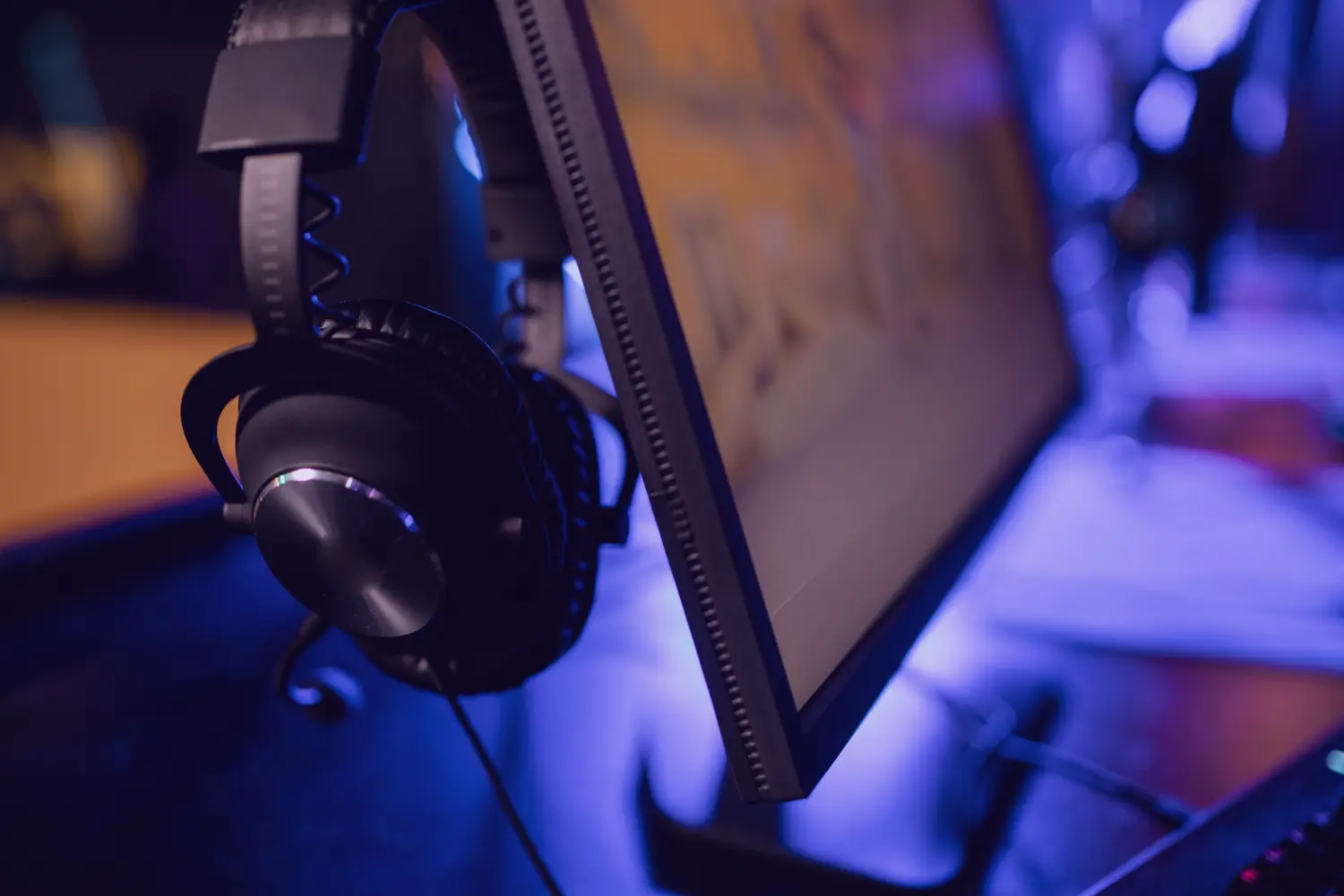 Intrepid Studios
Intrepid Studio is a relatively small and new company founded in 2015. Currently, they have a workforce of approximately 100+ employees. However, the company boasts some incredibly talented professionals who have created MMORPG games like Ashes of Creation. They specialize in the segment of MMORPG games and continuously work towards improving their existing projects. Their services include game development, storytelling, game communities, art, animation, and more. Intrepid Studio has an inclusive company culture that aims to create fun video games. They are an independent developer and publisher. The highly anticipated upcoming project, Ashes of Creation, is their latest project that has garnered attention from gamers worldwide. Intrepid Studio is a suitable choice for AAA projects and RPG games specifically. The talented team has all the resources needed to design the best possible video games in the market.
Psyonix
Psyonix is an independent game development company with around 50 employees. They create games for both PCs and consoles. The company is best known for developing Rocket League and has created other games, such as Unreal Tournament 2004. Founded 2001 in North Carolina, the company moved its headquarters to San Diego in 2009. Psyonix offers various services, including 2D/3D games, art and animation, UI engineering, video and audio editing, and more. In 2019, they became a part of Epic Games. With a team of talented professionals who practice an inclusive culture and nurture creativity, Psyonix is one of the best video game companies in San Diego if you're looking for passionate professionals with a rock-solid reputation.
The Behemoth
The Behemoth is an independent video game studio in San Diego, founded in 2003. With a small team of around 27 employees, they have created some incredibly entertaining games, including Alien Hominid, BattleBlock Theatre, Castle Crashers, and Pit People. Specializing in games with complex puzzles and cartoon graphics, The Behemoth strives to create fun and visually appealing games. They are up-to-date with the latest technologies and are experts in creating unique games. The professionals working for the studio are passionate about gaming and have a clear understanding of client expectations. Overall, The Behemoth is an excellent choice for anyone looking for game developers to create hyper-casual and cartoonish games. Their games are vintage-inspired, reminiscent of arcade games and Neo Geo.
Experiment 7
Experiment 7 is a leading video game studio in San Diego, founded in 2015. They specialize in VR game development, with offices in New York. Despite being a small company with around 50 employees, they have made a name for themselves by creating VR adaptations of popular board games. Two of their most notable projects are Catan VR and Magic Table Chess. Their primary mission is to create board games in VR, allowing people to connect and enjoy board game nights even at a distance. They are highly specialized in their niche but are among the best in the market. The team is made up of highly talented individuals from various backgrounds. They have worked on notable projects before joining Experiment 7, making them a reliable team to work with. In 2017, they partnered with Wizards of the Coast to create Dungeon Chess, revolutionizing VR for board games.
Conclusion
San Diego houses numerous game development companies that can cater to your gaming needs, regardless of the type of service you require. Among these companies, Whimsy Games stands out for offering a diverse range of services related to game development, game art, and animation. With over a decade of experience, we have the expertise to provide our clients with the best services. If you are seeking top-notch game studios in San Diego, look no further than Whimsy Games, where we offer a wide range of services customized to meet your specific requirements.