Educational Game Development Company
Play as you learn! This doctrine is at the heart of Whimsy Games' educational game production. We create games that not only amuse but also educate gamers. Whatever the age of your audience, our team makes material that will elicit the appropriate emotions while also broadening their knowledge in many fields. Everyone enjoys playing, as we all know. The remainder is dependent on instructional gaming software. We at Whimsy Games are experts in this industry, creating best-in-class programming to offer the finest gaming possible.
Get in Touch!
portfolio
75

trust our expertise

creating top-notch games

7

years

in the game industry

15

games

released

99

clients

trust our expertise
About Services
Whimsy Games, an educational game creation firm, offers competitive services and seeks the best-fit solutions to assure product quality. Our team customizes every project to ensure your marketing objectives are met, utilizing Unity or Unreal Engine. Our products not only meet but surpass market demands. If you're seeking a team that wants to offer reliable software with excellent aesthetics and an easy-to-use interface, don't hesitate to contact us!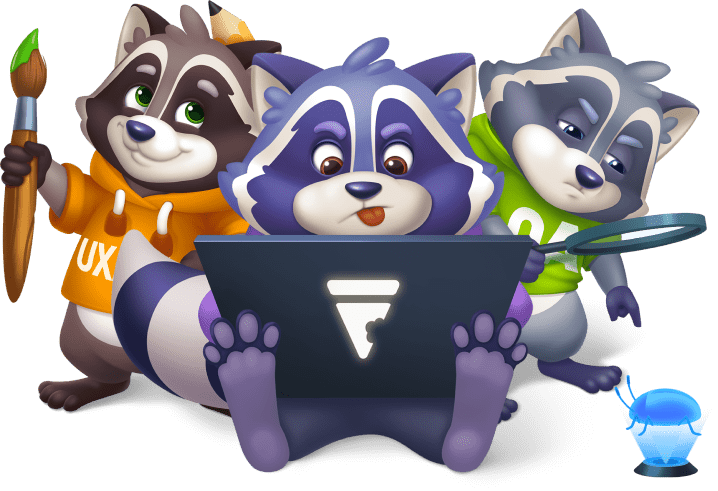 We Offer:

Game Development
Whimsy Games develops games for various educational objectives using cutting-edge tools and engines. We may improve a current game or create one from scratch.

Character Design
We go through every character detail, concentrating on the characteristics. Your instructional game may include various imaginary or real-life characters.
Object crafting
To improve the visual component of the game, our designers collaborate with UI/UX professionals. Regarding learning, everything counts - shape, size, and color.

Environment design
We develop a design to complement the general genre based on the specifics of your game. Our aesthetics assist gamers in immersing themselves in the gaming world.

Integration of VR & AR technologies
We want to combine learning with enjoyment. That is why we use cutting-edge technology that enhance gaming immersion.

Release & post-release support
Because game deployment is a time-consuming procedure, we do it for you. We distribute a game across several platforms and track its success after it is available to players.
Features
Cutting edge technologies

Our educational game creation firm employs a cutting-edge technology stack to assure product quality. Furthermore, we understand how many games are accessible on various platforms, so we offer a product that stands out and outcompetes.

Appealing graphics

The images are the first thing that gamers notice. Our designers use vibrant colors and graphics to capture and hold players' attention.

Interactive content

We provide instructional games for a variety of objectives. Our initiatives all have one thing in common: exciting and engaging content. We may also include other AR, VT, or other technologies to enhance the gameplay experience.

User-friendly interface

The usability of the app has a significant impact on the gameplay impression. We create unique setups to allow players to quickly discover the information and options they require when navigating a game.
Genres We Сreate
Games for specific school subjects
Games for educating kids with special needs
'How to' games
Training
How We Work
Plan

During the introductory meeting, our professionals will discuss your ideas, future game ambitions, and resources. In addition, we create a detailed road plan to achieve the desired outcome.

Designing

The design team begins to work on the visual idea for your future games. It enables you to fix visuals before proceeding to the next phase.

Developing

At this point, a team of talented developers joins the project and gets to work. They are in charge of the game's smooth flow and excellent performance.

Testing

No game is ever launched without first ensuring its quality. We conduct quality assurance (QA) meetings after each completed stage and when the project is ready for deployment.

Roll-out and Post-release support

When it comes to making a game available on numerous platforms, you have our support. When a fault is discovered, our staff keeps in touch to support you at any time.
Why US
01

Our team is well-versed in various programming languages and game engines.

02

We can help you choose the best one for your project.

03

With over ten years of experience in game development methodologies, tech stacks, graphics, and UI/UX design, we can provide expert recommendations.

04

Our workflows, pipelines, and procedures are established, but we can customize them to fit your project requirements.

05

To ensure that our clients are satisfied, we conduct multiple iterations before releasing the game to the public.

06

Our key to success is effective communication and addressing all aspects of the project beforehand.
Frequently Asked Questions
The goal of
educational game development
is to help children and adults learn new things in a fun and engaging way. Whimsy Games strives to provide reliable software with exciting content and design for tutorials, social initiatives, and educational programs with this in mind. As a result, consumers may quickly access them across several platforms. Companies can profit from creating instructional games since they can take 'how to' portions to the next level. Companies that entrust the creation of their games and tutorials to the Whimsy Games team gain a dependable partner that understands the intricacies of the business.
Our objective is to make instructional information accessible to many individuals. As a result, we provide learning game creation across platforms. A game may be accessed via mobile (Android, iOS), tablet, desktop, and console devices. It all relies on your business objectives. Contact our staff to go through the details of the upcoming project.
We do not have a precise time estimate for a project. We approach each game development process differently. As a result, the length is determined by a variety of circumstances. They include the level of complexity, the technology used, and the specialists' workload. Nonetheless, our project managers try to create a team and complete your project on schedule.