NFT Game
Development
Company
Whimsy Games can be of great assistance if you are looking for an experienced NFT game development company. Our team has worked on a variety of NFT projects and uses cutting-edge technology to create memorable and unique games that will capture the attention of your target audience.
Get in Touch
portfolio
75

professionals

creating top-notch games

7

years

in the game industry

15

games

released

99

clients

trust our expertise
About Services
We are a group of motivated, skilled professionals with tangible experience in the development of NFT gaming platforms. We offer a variety of related services, ranging from the creation of tokens to the production of entire NFT gaming platforms. Our goal is to provide your company with an excellent opportunity to create your own NFT marketplace and attract the attention of thousands of potential users worldwide. It comes with creativity! We can improve the quality and value of your game regardless of genre or type by using high-end assets and development tools. We can add new characters and give them unique characteristics, superpowers, and outlooks. We can create customizable NFTs using the Admin SDK built-in method, giving you full authentication control and increasing player satisfaction.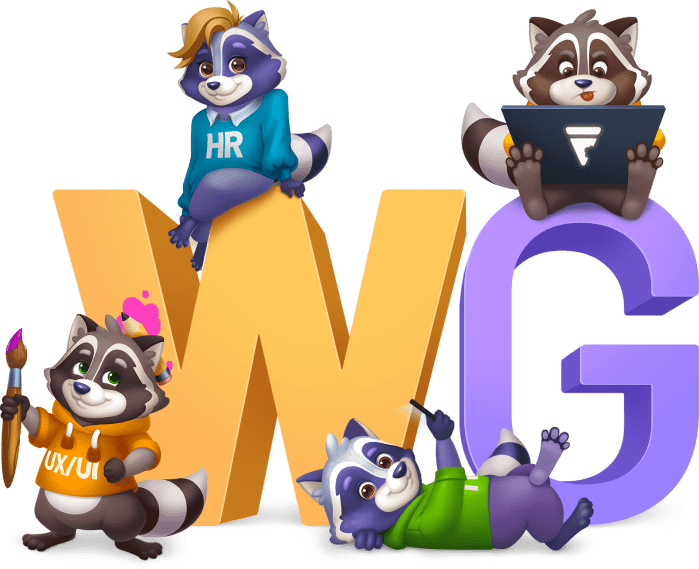 We Offer:

NFT Game Development Services
Our professional development teams at Whimsy Games use the best practices and approaches to create all types of NFT game genres, from adventure to sports.

Customizable NFT Games
We can create customizable NFT projects at your request, allowing your users to create their own universes and modify a variety of built-in assets.

NFT Concept game
Whimsy Games develops NFT game concepts that allow you to test and improve characters, environments, and other assets.

NFT Game Development for Android and iOS
You are not required to select an operating system; we will assist you in developing a high-quality, enjoyable product whether you use Android or iOS.
Features
Digital agreement on excluding malicious activities

Security is one of the most important aspects of all non-fungible token game development services. With this in mind, we place a premium on securing marketplace transactions and providing complete fund protection in our games.

Decentralized NFT platform

You have complete control over the NFT data, which can be updated at any time within a blockchain.

Instant payments

To trade on the platform, you do not need to provide your credit card information or any other personal information.

Algorithmic trade-off opportunity

Our systems assist you in automatically searching for sellers or buyers and locating the most relevant ones.
Genres We Сreate
Arcade Games
Action Games
Fantasy Games
Board Games
PvP Battle Games
Adventure Games
How We Work
Brainstorming

Following extensive market research, we identify the top trends and determine how they can be aligned with your objectives. We create concepts to get an idea of what the final product will look like. Our experts devise an action plan and establish deadlines and milestones to meet.

Concept Creation

We create a concept for your NFT game so that you can make changes before the development process begins.

Developing & Coding

We develop and implement your project using cutting-edge tools.

Software Testing

Our priority is to create games that are free of bugs and of high quality. We conduct alpha and beta testing to ensure that the game is completely ready for release.

Game Release

Our team creates games from start to finish. We will assist you in releasing the final version of the game to Google Play and the App Store.
Why US
01

We combine proven methods with innovative tactics to create tailored gaming solutions, thanks to our relevant background in the game development industry.

02

We use the tools and engines you requested to create a game that meets all of your requirements.

03

We apply the latest market trends and make necessary changes as new tendencies emerge to drive more attention to your game and engage more players.

04

One of our core values is transparency. You'll know the final project cost once we've agreed on all of the terms. There are no upfront payments.
Frequently Asked Questions
Non-fungible tokens in games aid in project monetization. The main point of this is to allow gamers to profit while playing NFT games. You can monetize any object found or collected during gameplay, beginning with skins, rare collectible items, or avatars. Creating new projects with the assistance of an NFT game development company expands your options in the game and improves the player experience. Because of the global cryptoboom and cybersecurity concerns, this is a popular trend these days.
Including an NFT element in your game increases player engagement and takes it to a whole new level. This way, your audience can have a more realistic, cool experience while also profiting from the digital assets in the game. Furthermore, the value of the users' time spent playing grows. Players from all over the world can exchange their digital trophies for cash.
In the gaming platform, you can make any type of token you want, from characters to landscapes. The rarity, uniqueness, style, and utility of such NFTs determine their value. In some cases, a gaming platform can attach an NFT to a game character, allowing users to trade them. You can also obtain NFTs in the form of cyber-objects discovered while playing the game. Play-to-earn projects are what a typical NFT gaming platform development company creates. It allows players to earn money while playing.
Flow is a common technology used in the development of most NFT gaming solutions. Tezos is an alternative that should be mentioned. Its FA2 NFT contracts are effective for the growth of the NFT market. We also use the Admin SDK's built-in method for generating custom tokens in Whimsy Games. Finally, we always put together a decentralized NFT platform. It enables you to update NFT data in a blockchain whenever a new block is added to the network.