HTML5 Game Development Services
Our team of Web game developers has extensive knowledge and experience in HTML5 game development, creating numerous fantastic browser games for both desktop and mobile platforms. Choosing our HTML5 Game Development Company for HTML5 game development services is the smart and affordable choice for anyone looking to create a profitable game.
Get in Touch
portfolio
80

professionals

creating top-notch games

7

years

in the market

18

18 HTML5 games

released

98

delighted

clients
About Services
Whimsy Games has a team of skilled HTML5 game developers comprising designers, developers, artists, and QA. Our developers possess extensive experience in developing browser and native games for mobile and desktop platforms across various genres, using cutting-edge game development technologies such as PlayCanvas, CocosJS, Phaser, Three.JS, Haxe, and more. We also integrate NFTs hosted on secure blockchains, including Ethereum, Tezos, ICE, etc., within our HTML5 games. Client needs are our top priority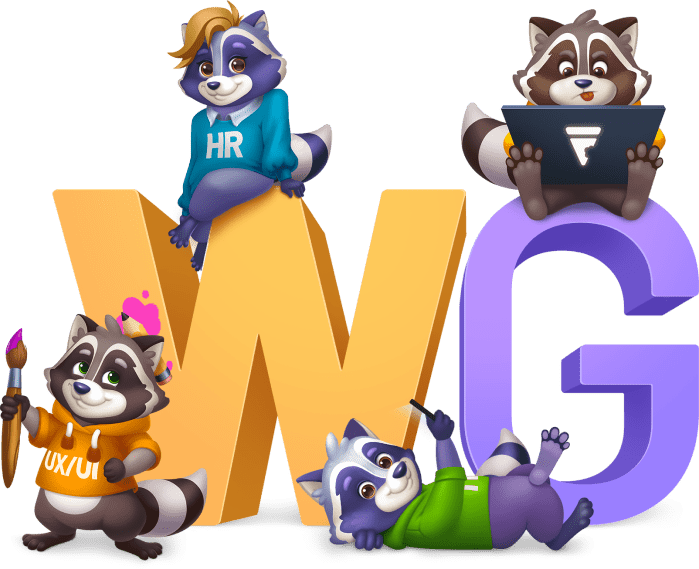 We Offer:

HTML5 Game Development
Our expert developers create top-notch HTML5 and JavaScript games, upholding the industry's highest standards in every aspect of the game development process. Whether it's a lightweight or complex genre, we have the skills and experience to deliver exceptional results

WebXR Development
Our team specializes in developing high-performance AR/VR experiences and games for the web using the latest frameworks and tools, ensuring compatibility across all devices.

Prototyping
To help clients evaluate game and app concepts, we develop functional prototypes. Our team collaborates to implement and test ideas quickly

Games of Different Genres
Our team of HTML5 developers possesses extensive knowledge of the specific requirements and conventions of various game genres, including casual, RPG, MMORPG, and more. We consider the expectations of players and genre conventions of each game type, conducting thorough market research to create exceptional games that meet the needs of our clients.

Promotional Games
We develop HTML5 games for promotional campaigns for brands and individuals. Our team creates innovative engagement methods to showcase the marketed product/service while designing the game to match the brand's style and message

HTML5 Support and Maintenance
After a game or application is released, we provide support and maintenance services to improve the user experience. Our team implements content updates, fixes bugs, and more, intending to increase user engagement and retention.
Features
Technological Expertise of HTML5 Game Developers

Whimsy Games' HTML5 game developers have extensive experience creating various HTML5 games using top game engines, frameworks, and technologies

Agile Methodology

We at Whimsy Games use the Agile methodology to develop games through an iteration-based process. Our workflow and method are adaptable to any size, timeline, type, and kind of HTML5 game development project

End-to-End HTML5 Game Development Services

Our team comprises over 100 experts specialized in all areas of game development, including complex HTML5 game development projects and ports. We can assist you throughout the project, from the initial concept stage to the final launch

Expert Game Designers

As a leading HTML5 game development company, we boast a team of expert game designers who create exceptional game designs and design documents catering to diverse genres. Our designers are proficient in developing seamless gaming experiences across multiple platforms, ensuring top-notch quality

Skilled QA Team

Our quality assurance team comprises skilled testers who thoroughly test games to ensure they function flawlessly on all major web browsers and platforms while delivering a smooth user experience.

Protect Your Ideas

To ensure the confidentiality of your valuable game concept, we require the signing of a Non-Disclosure Agreement. Additionally, we take every possible precaution to safeguard your ideas and project discussions. We limit the sharing of game details to only the development team throughout the game's production process
Genres We Create
Action & RPG games
Adventure games
Casual games
Racing games
Shooters
Social casino games
Strategy games
Strategy games
Analysis & Data Gathering

Right from the start of the project, our team ensures that all parties are in complete agreement on all critical aspects and features of the project. We leave no room for ambiguity or confusion

Research and Game Design

As part of our game development process, we conduct thorough research and analysis of other games to understand the preferences of our target audience. Our game designers then transform the game concept into a functional design, including creating mechanics, core loops, metrics, and other essential elements. Finally, this data is documented in a comprehensive Game Design Document (GDD) for future reference

Art and Visuals

Our team is responsible for determining the game's art style and creating concept art for all the assets and artworks. During this stage, we work on crafting all the necessary art and assets, such as UI designs, character models, environment models, textures, and more

Game Development

Our team of Web game developers adheres to the technical design document, implementing performance optimization methods and conducting dev testing to ensure the finest game experience

Live Operations

Our LiveOps specialists use AI/ML tools to analyze data and develop monetization strategies, manage the game economy, create relevant content and in-game events, and improve user retention.

Release and Support

We deliver the release-ready build only after conducting rigorous quality tests. We offer assistance in launching the game on all platforms and provide game support and maintenance services post-release to enhance the game further
Why Us
01

Developing a game in HTML5 is fast and efficient, with no need to wait for compilation or debugging

02

Once the game is finished, updates can be immediately pushed out

03

Our HTML5 games can be easily shared via links in web browsers, eliminating the need for downloads or installations

04

Our Web game developers always concentrate on gameplay, responsive design, and input types

05

All updates we make are automatically applied across all platforms, eliminating the need for manual updates