Game Porting Services
Whimsy Games offers game porting services to expand your audience and attract new players. We provide full support from start to finish, including game porting from PC to mobile and consoles, as well as technological porting from one engine to another. With 9+ years of experience in gaming platforms, we can expand your game vision to multiple platforms. We are committed to every detail and transparency. Trust us for high-quality turnkey porting of games.
Get in Touch
portfolio
75

professional

creating top-notch games

7

years

in the game industry

15

games

released

99

clients

trust our expertise
About Services
At Whimsy Games, we have the expertise to take your projects to any platform. With our extensive experience in Unreal Engine and Unity, we possess the capability and agility required to approach the porting of various projects to consoles. We handle all the challenges of cross-platform porting and ensure that the systems we design look and function consistently across all environments.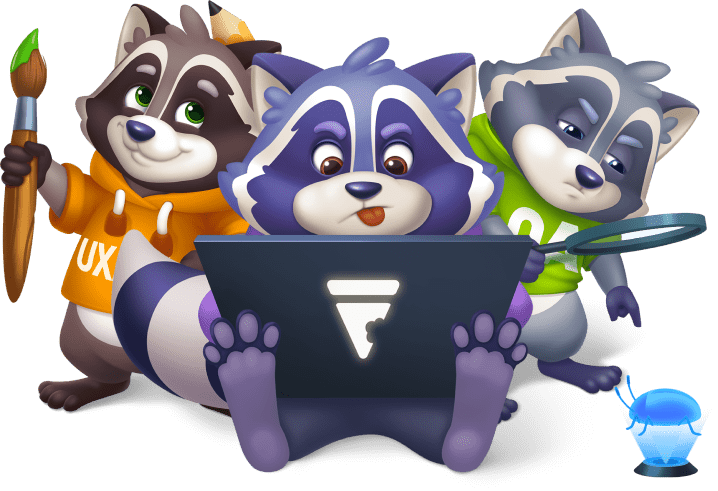 We Offer:

Fundamental Benefits
Our game porting services guarantee that your game runs consistently on various platforms, providing an enjoyable gaming experience to a larger audience.

Effective Team Composition
We have a team of experts who specialize in porting and optimizing art, visual effects, sound, performance, and fixing bugs.

Saving Gameplay Features
Before beginning work, we analyze the gameplay features, architecture, and game controls to ensure that they are accurately conveyed on the new platform while considering its capabilities.

Flexible Methodology
Our flexible methodology ensures on-time delivery, visible results at every stage of the work, and fast feedback. We work closely with you to address all your requests.

Complete Compliance Support
Our team of QA experts carefully reviews the requirements of PlayStation, Microsoft, and Nintendo stores to ensure that your game meets all the necessary criteria for eligibility and certification in a timely manner.
Features
Game Porting Outsourcing - Different Platforms

Our team specializes in porting games to different platforms, offering a full-cycle service that includes analyzing the game and studying the requirements of the desired store, as well as releasing it. We can even port games that are still in development, allowing you to release on multiple platforms simultaneously.

Game Porting Outsourcing - Different Technologies

Our experienced development team takes into account all engine features, including Unity and Unreal Engine, as well as custom engines. We utilize different SDKs to provide high-quality porting services.

Agile & SCRUM Process

To make things easy for our clients, we follow an Agile & SCRUM process that brings ease and simplicity to the development process.

Financial Savings & High Level of Efficiency

We prioritize financial savings and efficiency by only charging for the time our team works on your project, without any overhead costs.

Rigorous Quality Assurance Process

Our QA team ensures that ported games maintain the highest performance and user experience standards across platforms. By porting your game, we aim to expand its reach and extend its lifespan, allowing it to engage players old and new on any platform they prefer.
Genres We Сreate
Action & RPG games
Adventure games
Casual games
Racing games
Shooters
Social casino games
Strategy games
Game Porting Outsourcing
Project Planning:

The initial stage of the project involves planning the project as a whole. The high-level plan for the project should be reviewed with special attention given to the Pre-Alpha and Alpha milestones.

Pre-Alpha:

In this stage, a final report/TDD summarizing the results of the game engine evaluation should be prepared. Additionally, a basic porting of platform-dependent engine features should be completed. Finally, a basic, functioning launcher should be developed to allow the user to choose between the two games and open the first scene for both should be developed.

Alpha:

In the Alpha stage, the games should be able to be played without missing any features. They should be able to be played from start to finish with no progression bugs and be 100% open for testing by the client's QA. Save/Load functionality should be implemented and functional. The game should satisfy the level of agreed stability (playable for 10 hours with no crashes).

Beta:

In the Beta stage, platform-dependent online features should be implemented and multiple region support should be provided. The game should be fully submissions compliant.

Submission:

At this stage, all optimization work should be completed and the size should be optimized to fit on physical disks. All critical bugs should be fixed.

Release & Archive:

In the final stage, the code should be approved by the 1st party for manufacture. Any remaining bugs should be fixed and the complete source code of the game, engine, and tools, including all supporting documentation, should be provided.
Why Us
01

Our team of software engineers, artists, and designers has immense game development experience for over nine years.

02

We have a set of methods and tools, such as Agile or Jira, to empower communication and transparency to improve performance.

03

We rely on prototyping, pre-production decision points, and agile approaches to contain risk on our client's project. So there are no delays, and the work process goes seamlessly.

04

Our skilled crew at Whimsy Games and the specialization of the roles allow us to cut the development and production time, and you will be able to launch your new projects soonest.

05

We can help you save 40% or more compared to the cost of in-house development.
Frequently Asked Questions
To "port" a game means to adapt it for use on a different platform. This involves making adjustments so that the game can run smoothly and efficiently according to the specifications of the new platform. Depending on the platform, the goal is either to maintain the original performance or to improve it, if the new platform is more powerful. This process requires developers to consider various factors, such as the technological capabilities and limitations of the new platform, as well as the rules and requirements for certification in stores like PlayStation, Nintendo, and Xbox. Games can be prepared for multiple platforms during development or after the initial release on a specific platform. For example, a PC game developer may decide to expand their audience by releasing the game on consoles.
The process of game porting is quite intricate and requires significant expertise and time. Along the way, several challenges may arise. Initially, game developers must ensure the game can function on the target platform. In some cases, the original tools used may not support the new platform, and thus, the code must be rewritten in a different language that is compatible with the platform. The subsequent step involves adding suitable graphics support, which entails creating a standard interface for all platforms by extracting the graphics calls. Developers must then assess how the game performs and make changes as necessary for the new platform. They must also focus on game performance, which presents challenges such as CPU performance, shaders throughput, fill rate, etc. Once these issues have been resolved, developers must adjust the controls to suit the new platform, and adapt the interface to fit the size of the new screen. They must also alter the resolution and ensure that the text on the screen is legible. Additionally, each platform has its certification requirements that the game must meet. These are merely a few of the challenges that porting developers may face.
To start game porting, it's crucial to thoroughly understand the different platforms and their unique requirements. If you're new to video game porting, it's recommended that you gain experience before attempting it. For example, to port a game to a console, you'll need a special dev kit, which can only be obtained by becoming an official developer for that specific platform and adhering to its rules. Certification is also required for the game to be released, which involves testing for technical compliance with platform standards. It's not uncommon for developers to receive multiple rejections before certification, with each review taking weeks to complete.
If you want to transfer your video game to a different platform, it's best to consider outsourcing game porting services. There are several advantages to game porting outsourcing: 1. Specialization and experience. The outsourcing company has expertise in video game porting and knows how to do it correctly without errors, ensuring a guaranteed release on the platforms you need. The company also has experience in video game development, so they know how to carry out the project without errors and with a guaranteed launch on the necessary platforms. 2. Significant savings. Outsourcing game porting companies offer lower prices compared to doing the porting yourself. They know where to start and how to approach porting for different platforms, so they can work immediately without downtime. Outsourcing game porting saves time and money, as the process can be lengthy and costly, but outsourcing teams have the experience to perform these tasks efficiently, competitively, and economically. 3. Efficiency. Outsourcing tasks, including game porting, frees up resources to solve other issues and perform more urgent work. Your porting company's technicians will handle all the tasks, allowing you to focus on other, more pressing tasks and goals.