Top Gaming Companies in Los Angeles in 2023
Los Angeles is widely recognized as the world's entertainment capital, and the gaming industry is no exception. The city is host to some of the most successful gaming companies globally, ranging from small independent studios to major AAA game publishers. Los Angeles is a hub of innovative and exciting gaming experiences. To assist you in finding the best game development companies in Los Angeles, a list of ten firms has been put together. In this article, we'll examine the top gaming companies in Los Angeles, their history, their games, and what sets them apart in the crowded gaming market. Keep reading to find the company that best suits your needs.
Whimsy Games
Whimsy Games is a company that specializes in game development. They offer a wide range of services and staffing solutions to both indie and AAA studios. Whimsy Games is a top choice when hiring for app and game development. They have a team of seasoned professionals who are experts in Unreal, Cocos2d-X, PlayCanvas, Blockchain frameworks, Game Design, and Metaverse solutions. They offer end-to-end solutions across native and cross-platform for every project, bringing the latest gaming technologies to life. Whimsy Games started as a game design firm but has since become a full-fledged technology enterprise. They now focus on Augmented Reality and Virtual Reality, the Internet of Things, Blockchain, Cryptocurrency, Non-Fungible Tokens (NFT), Artificial intelligence, and other new technologies. Their team comprises the most talented AR/VR specialists, game developers, designers, illustrators, animators, and technology gurus. They have the expertise and experience to deliver visually stunning, engaging, and fun-to-play games.
Mythical Games
Mythical Games, a new-generation game development studio, is working on a series of games that utilize blockchain technology, to capitalize on the developing trend. These games will allow for the creation of "player-owned economies" within the game itself. According to Mythical Games, this integration of secondary markets verified scarcity, and true sovereignty of digital assets will result in a new generation of games. Digital ownership will enable gamers, developers, and content creators to become more intimately connected to the games they enjoy. Mythical Games has an experienced team of developers eager to bring new ideas to market and create world-class solutions that foster user adoption of distributed ledgers through gaming.
Elodie Games
Elodie Games is a company specializing in developing social games, which are some of the most popular worldwide. They were pioneers in developing gaming applications for mobile devices and released thirteen game titles on the first day when the Apple App Store became available to the public. Over the years, they have continued to release many fun and entertaining titles.
PlayerFirst Games
The Playerfirst Games app is a platform designed for indoor training, aimed at bringing runners and bikers all over the world together. The company offers users the opportunity to ride or run through virtual worlds with a supportive community that motivates and inspires them throughout the journey. The platform combines intense instruction with engaging and interactive gameplay, making it an enjoyable way to exercise. The company firmly believes that innovation is the key to creating successful products.
Paradox Interactive
Paradox Interactive is a renowned producer of captivating video games and television storytelling series. One of their franchises, "The Dragon Prince," has been nominated for an Emmy award and has captivated numerous viewers on Netflix. Currently, the Wonderstorm staff is working on the development of a video game set in the same universe as the animated show, with a similar aesthetic style.
Cosmic Forces
Cosmic Forces is a game developer that specializes in creating technology for conditional prizes. Their software matches users with prizes that can be redeemed through an application, thus providing a more engaging gaming environment. Players of Versus can choose from a variety of awards, ranging from downloadable material to actual cash, based on their age and location. Being a leader in the software development industry, the company is passionate and enthusiastic about experimenting with the latest emerging technologies.
Fun-gi
Fun-gi is a developer that has created some of the most imaginative and enjoyable mobile and PC games that are available today. The developer works hard to provide players with the most enjoyable gaming experience possible by integrating innovative concepts, user-friendly interfaces, and exciting gameplay into each new title. Fun-gi's goal is to integrate creative vision, technical expertise, and project management capabilities in order to ensure client satisfaction. One of Fun-gi's popular games is House Flip.
Mobcrush
Mobcrush is a live video streaming application that enables users to watch, broadcast, and chat in real-time while playing their favorite mobile games on their iPhone or iPad. The app supports popular games like Vainglory, Fortnite, and PUBG Mobile. You can easily connect to Mobcrush using XSplit, OBS, any RTMP encoder, or Elgato to stream your gameplay. The company behind Mobcrush is headquartered in Santa Monica, California, and has secured $4.9 million in funding from investors.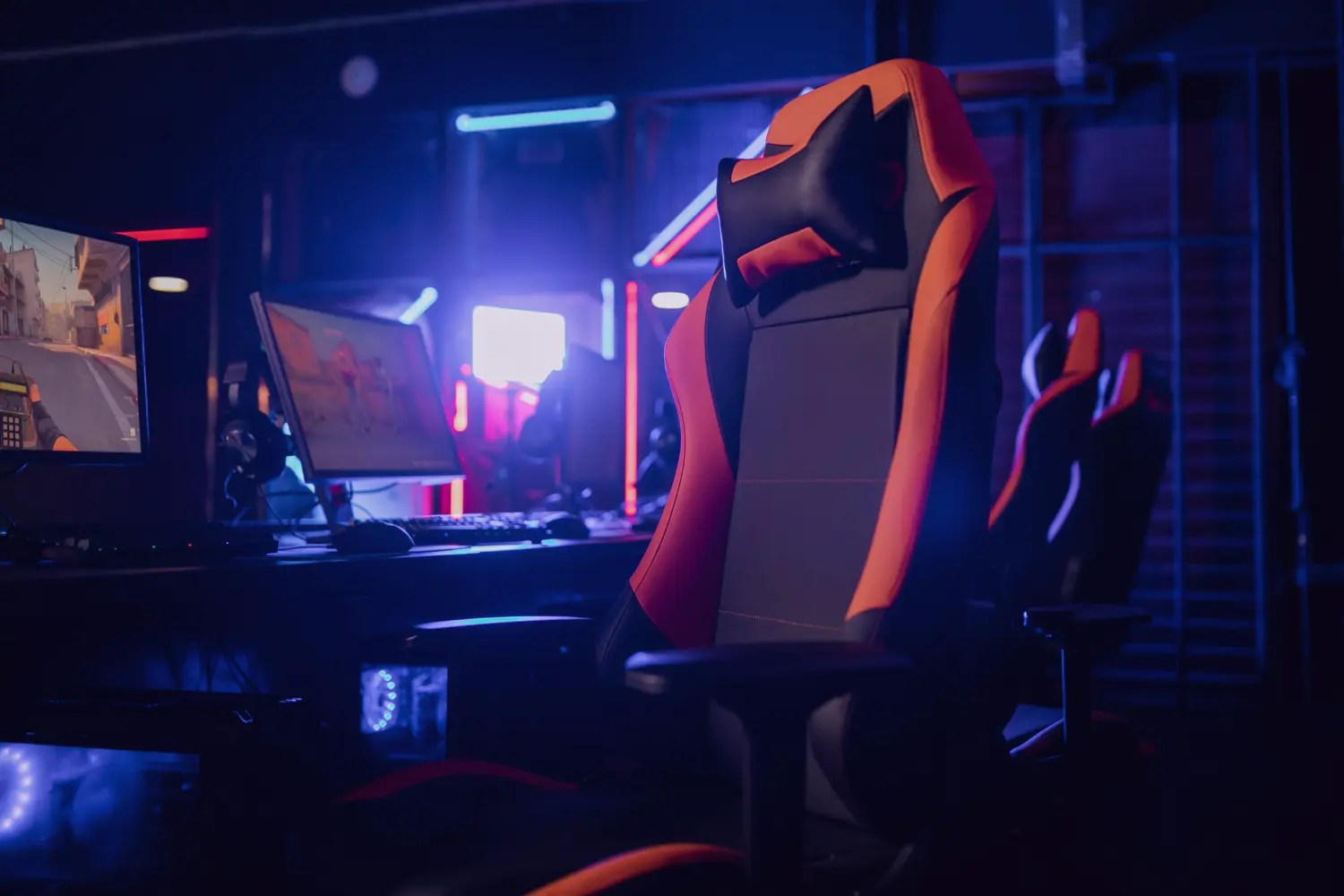 Rogueco
Rogueco is an independent mobile gaming studio located in Santa Monica and Helsinki. The company's success is primarily attributed to the Best Friends series, including Best Friends STARS. Seriously, the company that was purchased by Playtika in 2019 takes pride in creating free-to-play video games suitable for all ages. Among the popular games developed by Rogueco are The Last Case of Benedict Fox, Homebody, Super Mega Zero, Cookie Cutter, and Highwater.
SMGStudio
High school and college students can participate in esports events created by the SMGstudio team. The team designs and produces a platform for esports teams to streamline their competition and increase their chances of winning recognition. Their range of gaming products includes stats tracking and coaching tools, with support available 24/7.
Conclusion
Los Angeles is a hub of creativity and innovation, and its gaming industry thrives. From small indie studios to major AAA game publishers, the city is home to some of the most successful gaming companies in the world. Los Angeles is becoming increasingly known as a place where gaming corporations can attract and retain top talent amidst the tech boom experienced in Silicon Beach. Over the years, several game giants have established a significant presence in the region, contributing to the transformation of Los Angeles into a city synonymous with game creation. So whether you're an experienced gamer or just starting, there's something for everyone in the exciting gaming world in Los Angeles. If you have a clear idea of your game's requirements, you can approach one of the companies mentioned above to turn your game idea into a reality.