Top Game Development Companies in New York City in 2023
New York City has a thriving game development scene, with top industry companies creating the latest and greatest video games daily. For passionate gamers, NYC is the place to be. With so many options, knowing which companies are the best and offer top-notch services can be challenging. If you're searching for the best game development companies in New York City, read on for an inside look at the top companies and the exciting projects they're working on. This list will help you make an informed decision about where to turn for your gaming needs. Let's dive in!
Whimsy Games
Whimsy Games is a game development company specializing in product and outsourcing game development for various platforms, including desktop PCs, mobile devices, consoles, and VR/AR. They have a talented team of game designers, developers, and artists with the expertise to create high-quality games that appeal to a diverse audience. Whether you're a small indie developer seeking help for your passion project or a big publisher looking for a reliable outsourcing partner, Whimsy Games offers comprehensive services to meet your needs. From pre-production to project management, through testing and publishing, they ensure that every process stage is handled with care and professionalism. Whether you're after an educational game or something more thrilling, their experienced team can turn your idea into reality with captivating visuals and addictive gameplay. Their goal is to deliver exceptional gaming experiences that exceed players' expectations. Their expertise and track record make them the ideal choice for any game development project. Undoubtedly, they are experienced mobile game developers in NYC who will help bring forth a remarkable game that players won't resist! With Whimsy Games, you can rest assured that your project is in good hands!
Sorare
Sorare, a game development studio based in New York City, has gained recognition in the sports, gaming, and NFTs industries. They have developed digital cards that can be traded, providing users with a fantasy football experience where they can manage their favorite players, compete for prizes, and connect with like-minded individuals. With their innovative approach to video game development and their dedication to providing an enjoyable gaming experience, Sorare has become one of the most exciting gaming companies in New York and beyond. Sorare offers a unique experience for everyone, from esports tournaments to collecting rare cards.
Cassagi
Looking for a top-notch game development company in New York City? Look no further than Cassagi! Cassagi has years of experience creating mobile and console games for multiple platforms, including iOS, Android, Xbox One, PlayStation 4, and PC. They specialize in developing groundbreaking and innovative gaming experiences that push the limits of technology and design. Notable titles include "Vampyr," an action-adventure game set in 1918 London, and "Sole Survivor," a survival horror game where players scavenge for supplies in a post-apocalyptic world. With an unwavering commitment to excellence and passion for innovation, Cassagi has established itself as one of the top game development companies in New York City. So, don't hesitate to contact them if you're looking to transform your dream game into a reality!
GenITeam
GenITeam is a prominent game development company based in New York City. They specialize in creating innovative and engaging gaming experiences for mobile, PC, and console platforms. The company offers various services, including 2D and 3D animation, virtual reality (VR) development, motion capture technology, and more. With years of experience building video games for some of the biggest names in the industry, like Nintendo, Microsoft, Sony Playstation, Bethesda Softworks, and many others, GenITeam has established itself as a leading player. They have developed expertise across platforms like iOS, Android, Amazon, Facebook Web & PC, and over 50 million users worldwide. GenITeam is a trusted partner for leading mobile studios worldwide, providing reliable and quality services to create remarkable gaming experiences.
Quytech
Quytech is a gaming company in NYC that offers various services, including mobile app development, blockchain applications, artificial intelligence, web development, AR, and VR. Their high-quality gaming solutions are tailored to meet each client's unique needs, and they utilize the latest technologies to achieve this. Quytech stands out from its competitors due to its creative yet cutting-edge approach, resulting in projects that meet the highest standards of excellence and are completed on time. With a team of experienced professionals and years of expertise in the industry, Quytech is a top choice for anyone seeking reliable game development companies in New York. They are dedicated to providing innovative solutions that will enhance the gaming experience.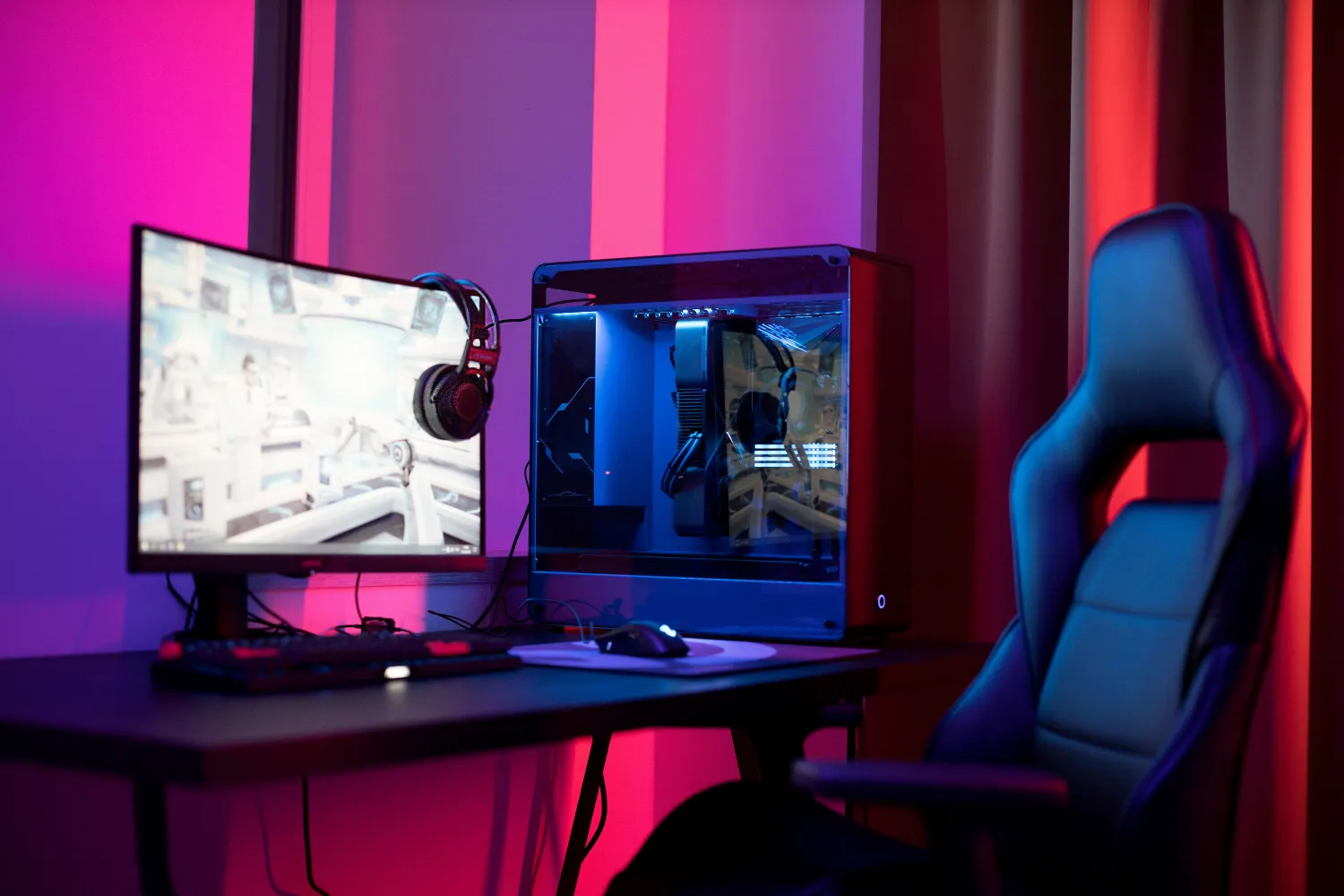 Endava
Endava is a rapidly growing digital solutions provider specializing in creating innovative gaming solutions for clients across various industries. Our company has earned its place among the top video game companies in New York City by offering high-quality services and expertise to a wide range of clients, from Fortune 500 companies to small startups. Our team understands the nuances of game development and provides comprehensive solutions tailored to meet each client's unique needs.
Velan Studios
Velan Studios is an acclaimed video game development studio in New York City. The firm boasts a team of skilled industry leaders and has already established itself as an elite game development company in New York, selling millions of copies worldwide. Velan Studios has an unwavering commitment to pushing the limits of gaming technology, and it has gained recognition for its impressive visual fidelity, immersive gameplay experiences, and state-of-the-art audio and graphics design.
Blue Label
Blue Label, a leading video game company headquartered in New York City, provides comprehensive services ranging from concept design and production to launch and post-launch support. Their team of skilled professionals focuses on developing top-notch games for mobile, console, and PC platforms, and they work closely with clients to create captivating gaming experiences that cater to their unique requirements. Regardless of the size of your project, Blue Label employs cutting-edge technology and a team of talented developers to provide you with innovative gaming solutions that ensure your project stands out!
GameYan
GameYan is a leading Game Development and Movie Production Company in India and the USA. It is a part of Yantram Studio, which focuses on delivering high-quality 3D Game Modeling, Film Production, VFX, Motion Capture, and Animation services for TV, feature films, advertisements, and games. GameYan is a branch brand of Yantram Animation Studio Corp., an Autodesk-authorized developer. Their primary focus is character modeling and rigging for the game, 3D game assets for Pre-Production and Post-Production for movies and short films, cinematic video content, TV advertisement & commercials, animation content, and game development. If you are searching for a top-notch game development company in NYC, then GameYan is the right choice.
Conclusion
New York City boasts some of the most innovative and creative businesses worldwide, including top game development companies that are driving the next generation of games. Numerous video game companies in New York City can cater to your needs if you're searching for gaming assistance. Whether you're after a small independent studio or a large AAA title developer, you can find plenty of top-notch gaming companies in New York City. These companies have the expertise and experience to create various games, from virtual reality games to educational games for children to high-octane action games. With their creative teams, cutting-edge technology, and innovative designs, these gaming studios are pushing the boundaries of what is possible with interactive entertainment. Whether you're an industry leader or a startup, these top game development companies in New York City have the talent, resources, and passion to create games that exceed expectations. So, if you're looking for an experienced partner to help create your next big project, look no further than one of these fantastic gaming companies in New York!