3D Game Modeling Services
Whimsy Games provides 3D modeling for video games to help our clients build
immersive virtual gaming worlds. Our experts will pay attention to every detail
to create vivid and life-like characters, artifacts, and surroundings.
Let's talk
portfolio
We Offer:

Concept art creation
Everything begins with a concept, and 3D modeling for games is not an exception. We design a concept of your future product before turning it into breathtaking game graphics. These well-thought-out sketches, paintings, and storyboards will help stakeholders to agree upon a single vision of a future product.

3D modeling of playable and non-playable characters
This type of 3D modeling requires not only artistic skills but also specific knowledge of anatomy. Our team designs characters taking into account their movements, making them realistic and able to convey the required emotions.

Low and high 3D poly modeling
Before choosing low or high poly, our team will explain the differences to you. Simply put, it is about how detailed your 3D model is. Our experts know all the nuances and will consider them when deciding on the poly level of each model.

3D game architecture
Our 3D modeling company produces separate 3D architectural elements, designs new scenes from scratch, or merges them with the existing ones. We develop unique mechanics, story elements, and visual styles for different game levels in order to ensure memorable and gripping gameplay.
Features
Unique Ideas

With our 7+ years of experience, we can enhance your games with ideas that will make them stand out in the market. Our team can bring even the most incredible concepts to life and assist with finalizing graphics for your next game.

Knowledge of styles' and genres' peculiarities

Due to the expertise of our professionals in a variety of genres and methods, we can provide the ideal 3D game modeling solutions for different cases.

Use of the leading software and tools

We know how important it is to use top-notch 3D game modeling software for our projects. Our team wields tools approved by industry experts to create the best gaming solutions possible.

After-release assistance

Our cooperation continues even after the game is released. We eliminate bugs swiftly and look for any defects that may cause problems in the future.
75

professionals

creating top-notch games

7

years

in the game industry

15

games

released

99

clients

trust our expertise
About Services
Our 3D modeling company creates game characters, mobile objects, and the environment. We work on textures, illuminations, landscapes, and scenarios. Our seasoned professionals draw on their expertise to produce outstanding 3D game modeling that exceeds your expectations. Rest assured, we will use top-notch 3D game modeling software to bring your creative ideas to life.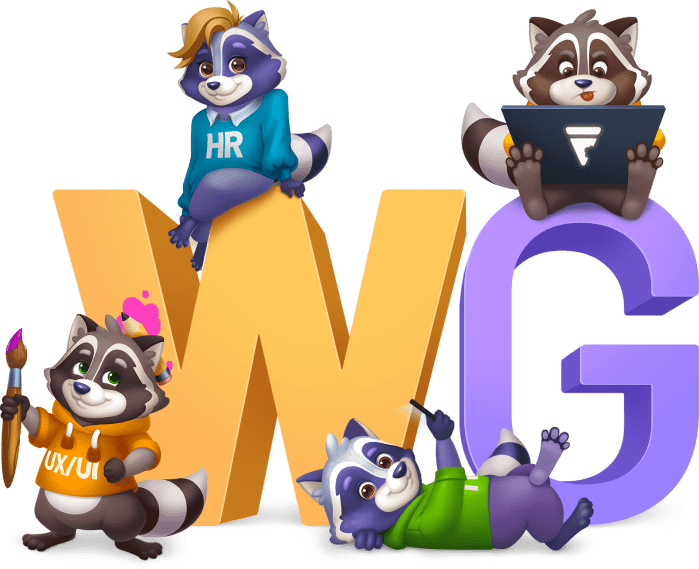 Art We Сreate
Characters
Weapons
Objects
Environment
Vehicles
How We Work
Aligning goals

We set up an initial meeting with you to go through every project detail. To be on the same wavelength, we agree on the tech stack, discuss specifications, and outline milestones and timelines.

Offering a solution

We take into account references and expectations before sharing our vision of the project. As you rely on our domain expertise, our specialists can suggest the best ways to build or improve a game.

Determining tools

Our professionals select the most suitable instruments to assure the highest quality of the final outcomes. To make your ideas a reality, we'll employ the most cutting-edge techniques.

Modeling

We will start the process of art creation and show you the first drafts as soon as possible. We'll keep you informed about the progress with regular updates.

Gameplay approval

We produce the final version of the game, taking your feedback into account, spotting and fixing bugs, and polishing visuals.

Release and post-release support

We want to make absolutely sure that our solution will serve you well. We will tackle any problems after the game is released. Additionally, upon request, we may create new characters and objects or improve the existing ones.
Why US
01

Focus on every detail. Our 3D game art outsourcing studio makes graphics and design look realistic and function seamlessly. We conduct tests after every stage is completed and before rolling out the entire game.

02

Transparency. Our Whimsy Games team values open communication and is oriented toward delivering high results. We strictly adhere to our agreements and inform you about the project's final cost beforehand. There are no hidden fees or other unpleasant nuances.

03

Profound technical expertise. There is a large variety of tools on the market, and each has its own use. Our 3D modelers switch between different instruments and combine them to exceed your expectations and boost player retention.

04

Professional approach. Our 3D modeling company takes full responsibility for your project, and makes every effort to achieve your objectives and produce the game of your dreams. We focus on the needs and preferences of our clients and believe that developing aesthetically impeccable solutions takes not only creativity but also responsibility. Rely on us to obtain a great result in time.
3D modeling is a process of creating visual assets with the help of advanced 3D animation software. 3D model design services help to make characters' actions and movements, as well as surroundings, look more realistic.
3D modeling for games brings visual assets to a new level as the characters look and move much more realistically. In a nutshell, custom 3D modeling enhances gameplay by providing eye-catching graphics.
3D modeling is a way to make three-dimensional items or surfaces. It may be used for different purposes, but it is especially popular in e-commerce, advertising, architecture, education, science, and game development.
Custom 3D modeling projects require powerful software. To meet requirements set by our customers, the Whimsy Games team uses such well-known, reliable, and top-rated tools as Maya, Blender, Modo, Zbrush, and Autodesk the most frequently.
Modern software makes 3D modeling no more difficult than drawing. One can learn 3D modeling for games in a few weeks, yet it takes time to master these skills. Technologies help with automatic lighting, texture application, and perspective adjustments.
Many different factors impact the cost of 3D modeling. They include the complexity of design, time frame, number of specialists involved, and their qualifications. Our managers can provide an estimate for your project. Just drop us a line.