3D Art Styles: What Do You Need to Know About
Digital technology surrounds people in everyday life, contributing to more opportunities and implementation in the creative industries. So it is no surprise that the global game market is booming.
3D art successfully combines creative art principles and digital technology. 3D art techniques have gained popularity among game artists, developers, and players. It is estimated that the global gaming market will amount to $268.8 billion annually in 2025, and 3D game development will grow with this. 3D art game wins with its high-quality complex design and prominent visual content.
What should you know about 3D art to become a successful part of this industry? Being a professional 3D game art studio, we will share our expertise in this blog post. Our team of Whimsy Games delivers top results and makes any 3D art you might have in mind. We will tell you all about creating 3D art digital, the traits to look for in a 3D artist and the leading 3D game art styles.
What is 3D Art?
3D digital artists construct 3D art using polygonal meshes and transforming them into characters, environments and objects. Unlike 2D art, which is a flat shape, 3D art is a form that can be viewed from all sides and angles. 3D art is used in everything from video game production to film, websites, television, and beyond.
Digital 3D art emerges using advanced software that allows the creation of characters or environments as close to reality as possible, as well as any kind of visual effects and fantasy elements with no limits to imagination.
Types of 3D Art
There are many aspects to creating an excellent final 3D object or scene. The success is mainly defined by a finished 3D mesh, its texture and movements, and the look of the final scene. So, let's look closer at four different specializations of 3D art.
Modeling
3D modeling is the creation of three-dimensional mesh representing objects or a surface. The process involves precisely placing individual points, lines, and polygons to achieve the desired 3D model and its size, texture, and shape.
3D modeling is often applied in game development as it is a great way to build immersive experiences with characters, settings, and the entire world. 3D models can be created based on concept art, sketches, photographs, or simply our imagination. Such objects are easy to animate or apply over any special effects.
Whimsy Games offers 3D modeling services for video games to build immersive virtual gaming experiences. We use top-notch 3D game modeling software paying attention to every detail to create game characters, mobile objects, and the environment. Super Panda Rush is one of the 3D games we created using the Unity platform.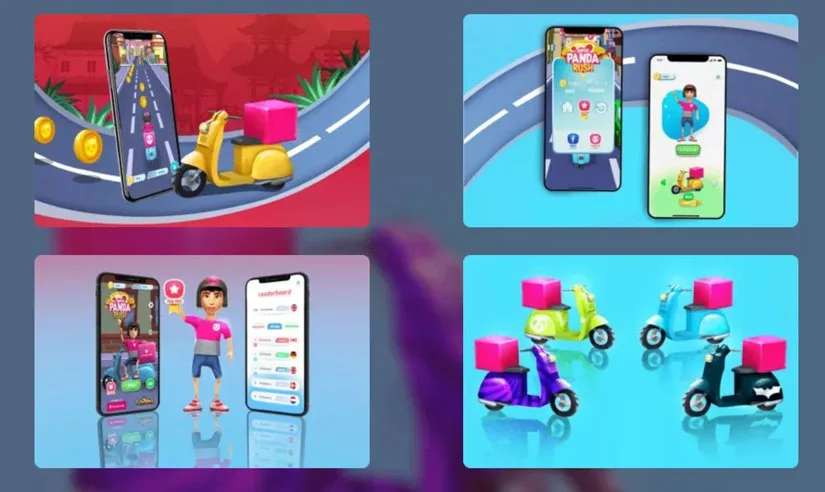 Animation
3D animation is the art of using motion to bring 3D models to life. It includes different characters, vehicles, and other props. There are various techniques to make sure an object is moving in a specific way, for example, by placing keyframes. Another method to add motion to a character is with the help of a live actor's movements. They are recorded using markers and video and are later applied directly to the model.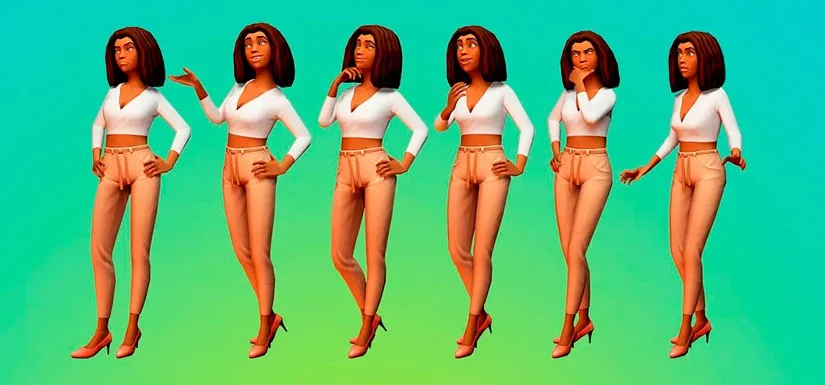 Texturing
3D texturing is a way of adding color and surface properties applied to 3D objects — models & environments. The process usually involves observation and the need to take photos to learn more about similar textures in the real world. Later, 3D artists can add texture by producing a realistic appearance using the images or by hand-painting and shading the surfaces.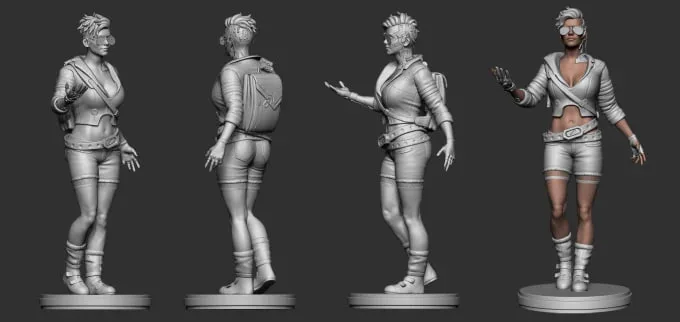 Rendering
Rendering is done after modeling, animation, and texturing. This concept refers to the process of creating a 2D image from a 3D scene. This way, any 3D scene will get the final look with the desired lighting and from a chosen point of view.
7 Approaches to 3D Modeling
Techniques for creating a 3D model constantly evolve as the tech improves and offers more possibilities. We will walk you here through seven different approaches to 3D modeling:
Polygonal Modeling
Polygonal modeling is an approach to defining a shape or a surface by representing or approximating X, Y, and Z coordinates. This method requires a good knowledge of the polygonal mesh theory as the process involves the creation of a wire mesh.
Since polygonal modeling is based on building 3D models from polygons — straight-sided shapes combined into one mesh, some models contain more or fewer. Models made of many polygons are high-poly, while models made of fewer are low-poly. The only difference is that you need different models for specific tasks. For example, the low-poly ones are easier and faster to process, so they work more effectively in gaming.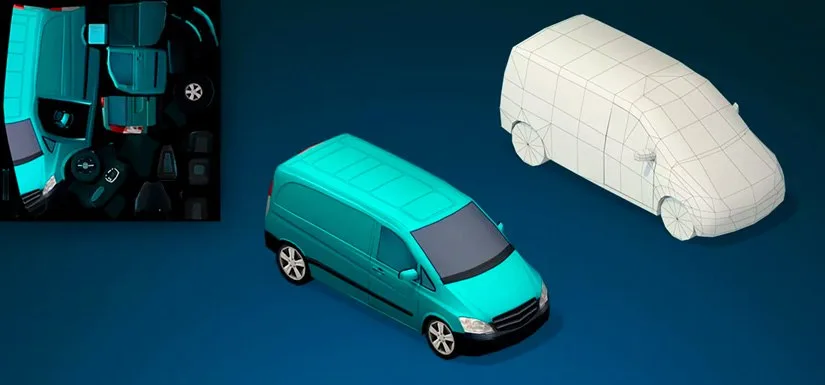 NURBS and Curve Modeling
This method is suitable for modeling that involves complex curves and does not require any prior knowledge of mathematics. This way, designers can rely on technology and manipulate the objects interactively. NURBS Curves are perfect when you need to create symmetrically-spun objects thanks to their smoothing function between control points.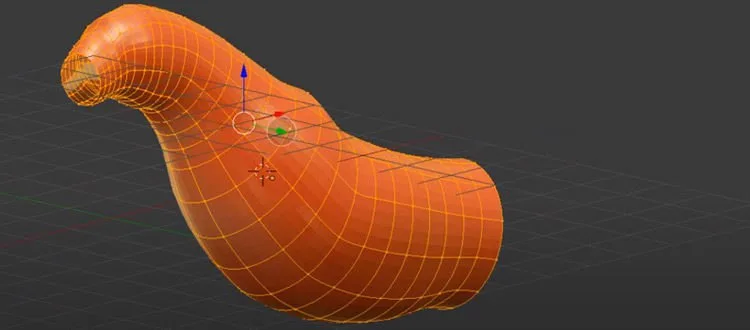 Sculpting
3D sculpting uses technology that allows working with digitized clay to create a 3D object. Such software provides tools that make it easy to manipulate the geometry of an object. An artist can start the process using a basic 3D model or a simple shape. This approach allows reaching high levels of precision.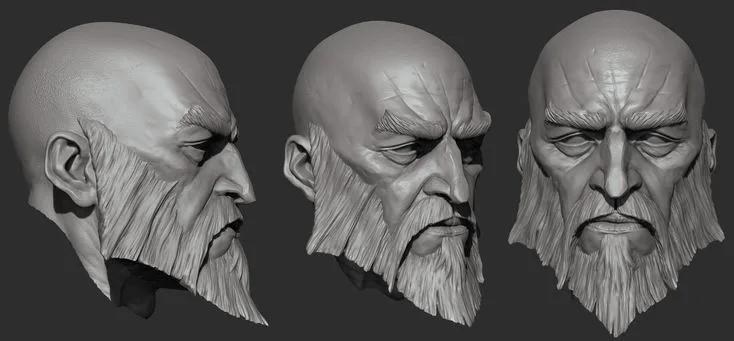 Procedural Modeling
Procedural modeling is a technique used to vary and change existing 3D models based on sets of rules and algorithms. This way, we can automate the creation process and create the most significant number of unique objects with the smallest amount of effort.
Box Modeling
This technique uses a primitive shape to develop the basic body of the final 3D model. Box modeling works by starting with the most straightforward form to manipulate — cubes (or box-like shapes). With the help of different tools, such as extrusion and loop cuts, you reshape the object and add more vertices to it, making it more detailed.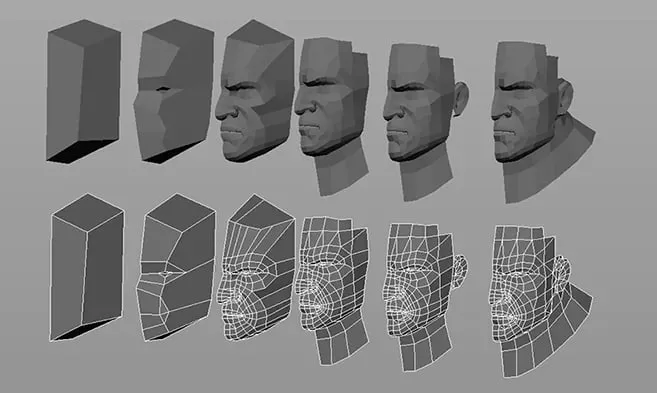 Contour Modeling
Contour modeling involves the illustration process of shape elevation changes. Contours drawn as 3D polylines contain points at the same elevation. This method is often used to create 3D topographical maps.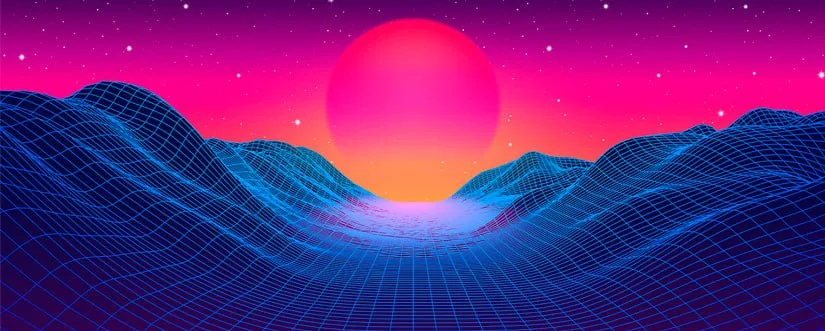 Image-Based Modeling
This is the process of using 2D images to create 3D models. Such models often involve a geometrical shape and a texture applied over these shapes.
Considering this wide variety of approaches and types of 3D art, it all requires a 3D artist with different creative and technical skills.
Who is a 3D Artist?
3D artists create three-dimensional models, visual effects, and animations with the help of computer software, which are used in various creative projects, including video games. For game development, 3D game artists can generate in-game objects and bring different characters and environments to life.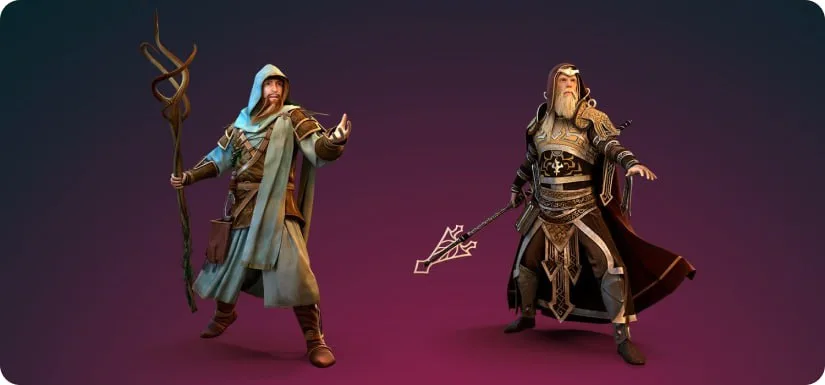 Traits to Look For in a 3D Artist
A successful 3D artist should have a strong background and experience in computer programming. In addition, it requires a detailed eye and the ability to work in a team and self-sufficiently. At Whimsy Games, we have outlined several characteristics that make a good 3D artist who knows how to deliver the best results to our clients.
Patience
Digital 3D art requires great attention to detail, so patience is necessary when working with many pixels of complex three-dimensional objects. Especially in something as intricate as 3D modeling or texturing, rushing is not an option. 3D games artists need to spend many hours concentrating on polishing every little pixel that is on the screen.
Creativity
Unsurprisingly, creativity is an essential trait of any successful artist. 3D art games always need new ideas that would make any detail a natural part of a fantasy world. So it is the goal of 3D artists to create an unreal object and turn it into believable animation.
Multitasking
To become a 3D artist, you need to master many professional skills. Therefore, multitasking between 3D modeling, texturing, animation and rendering is unavoidable in this profession. There is special software for each type of 3D art. They also offer different capabilities that 3D artists can use to create different effects and choose the best tool for maximum efficiency.
Computer skills
Without computer software, one can hardly create 3D art. So a solid working knowledge of industry-standard tools is a must. Since 3D art is a rapidly evolving industry, a 3D game artist should be adaptive to new software and technologies to improve their quality of work.
Teamwork
The process of creating 3D art games involves many skilful artists. So a 3D artist should be a good team player who would work harmoniously with others. Good teamwork results from an array of qualities such as effective communication, conflict management and active listening.
How to Choose a Perfect Art Style for Your 3D Game
Game development starts with deciding on the concept. The visual style helps to convey the essentials of 3D game art through all of its components. Let's go through the main criteria you should remember for choosing the best 3D art style.
Resources
One of the most crucial criteria for finding the perfect art style for your 3D game is the number of resources it requires. For example, you can go for the low-poly style, which is not resource-intensive, but it all depends on the idea you are going for. Some styles might not require a lot of resources but might not be a great fit as they are more cartoony than realistic.
Style of game
Do you want to create a sci-fi game full of action and movement, or do you prefer to focus on the plot or the quest rather than graphics? So if you plan to involve fantastic creatures in your game, you should go fantasy realism and create some magical or futuristic environment. Low poly will be a suitable option for puzzles or adventure, where surroundings and characters are made of geometrical shapes. In this case, 3D artists have to produce each element individually.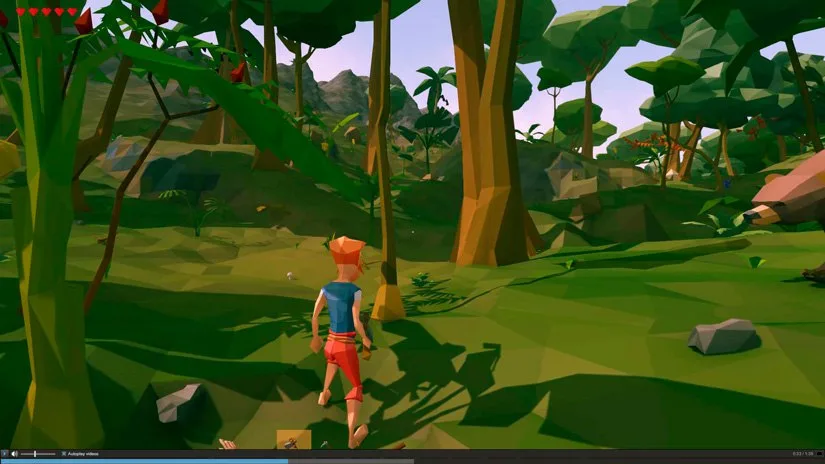 Target audience
Who are your players, and what are their ages? If your target audience is children, you need a style that establishes a friendly, playful and harmless feeling. Thus, you should consider a cartoony style for your 3D game.
If you want to create for an older player that would like an immersive VR experience, it is worth considering realism or fantasy realism.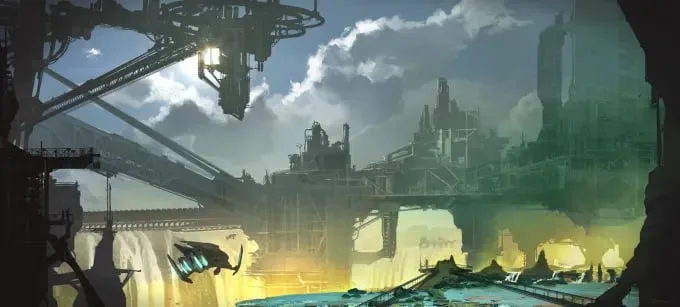 Platform
The realism style usually prevails on more powerful platforms, while the cartoon style is more relevant in mobile games. There is no need to divide styles by platform as graphics on mobile devices are not different from the graphics on PC or consoles. Some are simply easier to apply to a specific platform for technical reasons.
Final thoughts
Creating 3D art is a demanding yet promising process. This knowledge about different 3D artists, finding the right 3D artist and choosing the best-fit style for your 3D game will be helpful when taking off a game development journey.
And, if you need assistance, Whimsy Games is a 3D game art outsourcing studio that creates stunning 3D game art styles. We cover every game level with art content integrated in-engine, working with all current art pipelines. Coming to us, you will get incredible 3D models and art concepts, and we can assure bringing your stunning ideas into a comprehensive 3D art project.